It's been a while since I did a book review and it occurred to me that I've been reading a lot of amazing science fiction books in the past year or two. I want to share some of the ones that I've enjoyed.
I've been reading science fiction off and on over the years and enjoy it but a lot of it seems to focus on the science and technology and not so much on the character development. I think this has changed at least in the books I've been reading.
Many of these books show a view of the future which I never imagined which makes reading them a fun adventure. They are so different and sometimes weird, that I can never guess what is going to happen which keeps me turning the pages. These two books are examples of this. The Stories of Your Life and Others by Ted Chiang
is a book of short stories that I'm still thinking about. The movie, Arrival, was based on one of the stories in this book. The other book is Sleeping Giants by Silvain Neuvel.
The premise of the book is very strange but I couldn't stop reading it and look forward to reading the sequel.
Many are cautionary tales like Station Eleven by Emily St. John Mandel.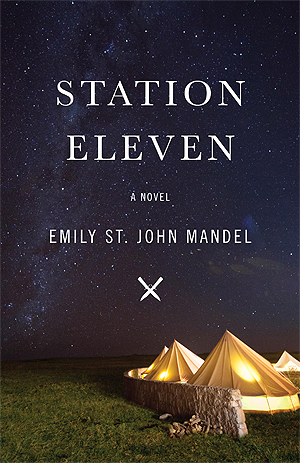 I think Sleeping Giants could fit into this category. Probably a few others as well. These are stories that make you wonder what you would do in the situations the characters are in. 
There are retellings of old stories with amazingly imaginative new twists and visions like Unclaimed (The Memoirs of Jane E, Friendless Orphan, Book 1) by Erin McCole Cupp
which is a unique retelling story of Jane Eyre, science fiction style and is full of  neat ideas that I never would have thought of but make for a fun read.  Also the Lunar Chronicles by Marissa Meyer.
This is a fun series that retell the stories of Cinderella, Little Red Riding Hood, Rapunzel and Snow White but the main characters are strong, kick-butt young women and the stories are full of cyborgs, robots and space travel. 
Some are written in an amazing physically graphic way; meaning the format of the story is a big part of the story itself like the Illuminae Files by Amie Kaufman and Jay Kristoff.
If you haven't seen these books they tell the story using a variety of emails, confidential files and amazing pages of words that fly across the page or look like they are exploding making you feel like you are in space with them. They are books you experience as well as read.
But the ones I enjoy most have a little bit of everything. And the story is told through the perspectives of fully developed characters that I can relate to. The ones I like most usually have a positive outcome. Books that say, sure there are problems but we can overcome them. Some of the worlds they take place in I would love to visit. Others, not so much.
These last two authors are ones that I am telling everyone about because their writing is amazing! First there is the Imperial Radch series by Ann Leckie who wrote Ancillary Justice,
which is the first one. These books are what I would consider more hard-core science fiction but the way they are written is mind-blowing. The main character was once a starship with the ability to be able to 'be' in many places at once but is now trapped in one body. The way the author manages to give us the various views this character has had is amazing.
And my final recommendation is the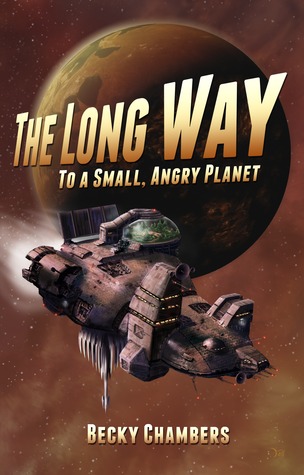 Wayfarers series by Becky Chambers. I just finished the first two and need to wait for the next one this summer. These books were so much fun I couldn't put them down. The characters are so real that I wondered what they were doing when I wasn't reading the books. These are lighter than the other ones which makes a good break from heavy reading.
I hope you will check some of these out and let me know if you do. I would love to hear what you think. And if you have any suggestions for me to read, please share.
Happy reading!